The Best Carpet Cleaners in Layton, utah
Carpet cleaning, upholstery cleaning, & air duct cleaning services to make your home feel new again!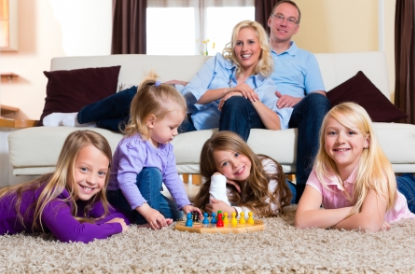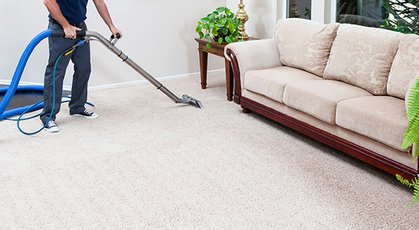 What We Do
You'll love how it feels after our experienced techs clean your upholstery, carpets, and air ducts! We've got you covered anywhere in Layton, Ut and all of Davis, Morgan, and Weber County! For Layton, Utah Carpet Cleaning, think Layton Pro!
Residential Carpet Cleaning
Commercial Carpet Cleaning
Why Choose Layton Carpet Cleaners
Curabitur aliquet quam id dui posuere blandit.
Experience & Skills
20 years of carpet cleaning experience
Expert Technicians
Skilled at the best techiques
Fair Pricing
Best carpet cleaning prices in Layton
Guaranteed Services
We stand behind all of our work
Trusted Work
Work that is done correctly and lasts
Highest Quality
Only the best tools and equipment
Layton Pro Carpet Cleaners Have You Covered
We could really be called any number of things, considering all the services we offer; Residential Carpet Cleaners, Commercial Carpet Cleaners, Carpet Washers, Upholstery Cleaners, Pet Urine Treatment Specialists, Mildew and Odor Removal Specialists, or Air Duct Cleaners. Whether we are cleaning your home or business, perhaps you should just call us Layton Professional We-Do-Everything-We-Can-To-Make-Your-Home-And-Business-Feel-Clean-And-New-Again. Need Utah carpet cleaning? Call Layton Pro!
No matter what you need, we can do it!
For over 20 years, Layton Professional Carpet Cleaners has been cleaning carpets and upholstery for the homes and businesses of Davis County, Weber County, and Morgan County in Utah. Bottom line… we know Utah carpet cleaning. We know that when you are looking for carpet cleaners, air duct cleaners, or upholstery cleaners, you are seeking someone who you can feel safe with and trust. For carpet cleaning in Utah, you can count on us.
What Do You Expect From A Carpet Cleaner?
We know that you wouldn't be searching on this site if you didn't need some help. Whether you're looking for carpet cleaning in Ogden, Bountiful, Morgan, or anywhere in between, we can take care of you. If you need Utah carpet cleaning, we're the guys for you!

Maybe you need your carpets cleaned for a family function like a birthday party or special celebration. Perhaps you need that furniture cleaned as you are preparing for a wedding reception. Maybe your in-laws are coming into town for the first time and you really want to make a good impression with fresh cleaned carpets and rugs. Then again, it could just be time for some spring cleaning or "the kids are finally back to school" cleaning. Whatever the need, we know how important it is that you get your carpets and upholstery cleaned right the first time so your home can feel fresh and new again. 

When you call us, we know you want a Utah carpet cleaner that will take care of your home. You want to feel confident that they will respect your property. You want someone who is capable of not only getting the carpet cleaning or upholstery cleaning done, but you want it on time and with minimal disruption.

It's because of all those reasons we want to be your preferred carpet cleaners. We have heard the same needs for years, so we know what you are looking for before we even knock on your door (on time I should add).

That's why we use the best carpet cleaning equipment, cleaning solutions, and professional carpet and upholstery cleaning methods. We only use dependable truck mounted steam extraction cleaning systems. That means we clean with 'pure softened steam' so you know we are leaving nothing behind. Not only will your carpets be soft and clean, but they will also be residue free. When you are looking for a carpet wash, that's what you expect from a professional home or business carpet cleaning company, right?

Did I mention we were professionals? We use safe carpet cleaning solutions that allow us to get clean carpets effectively and efficiently, without ever damaging your home or threatening your health. You see all the cute babies in our pictures? Yeah, we care about those little ones, so we will make sure your newly cleaned carpets and upholstery are safe for them to crawl around on afterwards.
​
We are also aware of the sensitivity of pets. Our carpet cleaning techniques and cleaning solutions are also safe for them. 

if you have questions, Call us to learn more.
How We Compare As Utah Carpet Cleaners
Stanley Steamer, Chem-Dry, Zerorez, Rug Doctor and the rest… Look, we're not going to get into a bash fest with our competition. There are lots of guys out there that clean carpets, air ducts and upholstery. What sets our carpet cleaning service apart is HOW we clean your carpets. For Utah carpet cleaning, we know what your carpet needs. 

If little details matter to you, then know we are going to impress you. Utah has a unique mix of seasons, and knowing how to clean carpets during all of them is important. All of our technicians have over 10 years of Utah carpet cleaning experience, which means that not only can they get the job done, but they do it right, every… single… time. 

That also means that whether we're cleaning your grandmothers white upholstered couch, your psychedelic shag green carpet, your sturdy office hallway carpet, or the rugs your kids insist on wiping their muddy feet on, we can make it look great again.

There are a lot of misconceptions out there about carpet cleaning. People don't understand that cleaning your carpets periodically is not only better for keeping your home or office feeling clean, but it also extends the life of your carpet.

When the dirt and grit get into the carpet fibers, every step acts like sandpaper, grinding the fibers together and breaking them apart. It leaves your once beautiful carpet looking discolored and frayed. Carpet cleaning will make your carpet last for much, much longer, saving you money.

Utah carpet cleaning is a unique thing because of the environment we live in. If carpet cleaning knowledge, experience, professionalism and integrity are important to you, then you should definitely call us at (801) 821-2502.

We believe when you need a carpet cleaning company, you are looking for that level of quality!
Where Are You? Don't Worry, We Can Clean Your Carpets Too!
Of course we offer our Utah carpet cleaning services in Layton, Utah, but because we have done so well at providing incredible service that people trust, our reputation has spread so that we also service Weber County and Morgan County.

That means we can do a carpet wash in every city in Davis County including North Salt Lake, Woods Cross, Bountiful, West Bountiful, Centerville, Farmington, Fruit Heights, Kaysville, Layton, Syracuse, West Point, Clinton, Clearfield, Sunset.

In Weber County we will come take care of you in Roy, South Weber, Roy, Hooper, Riverdale, Uintah, Washington Terrace, South Ogden, West Haven, Marriott-Slatersville, Plain City, Farr West, Pleasant View, North Ogden, Harrisville, Ogden, Huntsville.

Oh, and we also cover all of Morgan County. 

In case you didn't get the point, for Utah carpet cleaning, we can take care of you.

Yeah that's a lot o driving, but we want to make sure we're helping as many people as we can, not just those in Layton, UT. 

Wherever you are, we show up on time, listen to your needs, offer all your options, then do the work you want us to do. We won't push you into extra treatments or additional expenses. We do exactly what you expect us to do. So for all your northern Utah carpet cleaning needs, you can count on us!

We have the right equipment so we rarely have to get down on our hands and knees to scrub, wash, rinse, and repeat, but we will make sure that when we're done, you will be satisfied with everything we had to do to leave your carpet feeling fresh and clean. Isn't that what you expect from great carpet cleaners?

For Utah carpet cleaning, give us a call.
The Most Dependable and Trusted Residential & Commercial Carpet Cleaning Services In Utah
We get pretty excited about making your home and business feel clean again. We are the best at cleaning carpets, upholstery, and air ducts. We know how important your house or office is to you and your family or employees, so we will always give you our best effort. When it comes to Utah carpet cleaning, we know how to do the job right.

That means that whether you need us to make tile scum disappear with tile and grout cleaning, bring your worn down carpets back to life with our carpet cleaning services, erase the filth that gets in your air ducts, freshen up your furniture upholstery, air out your air vents, and even attack the nasty effects of stains and sticky things, we can do that.

Basically, if it's a verb and it involves making the carpets in your business or home look, feel and actually be clean again, we can make it happen. We want your carpets to feel clean enough to trust for your adorable little toddler to play on. And did we mention that we always focus on 'green-cleaning' in everything that we do.

From the smallest one-bedroom apartments to large commercial office buildings, Layton Professional Carpet Cleaners has you covered for all of your Utah carpet cleaning, upholstery cleaning, and air duct cleaning needs. ​​
Get Clean Carpets... What Are You Waiting For?
You need us! You need a carpet wash or else you wouldn't be looking up carpet and upholstery cleaning right now. You most certainly would not be still reading clear to the bottom of the page. It sounds like you have your answer!

The next time you search for "carpet cleaning utah" (which is what most people do) save the time and just call us. 

So give us a call for a free estimate at (801) 821-2502

Go ahead…. call… right now!
Prices, Deals, and Special Discounts
We've been doing Utah carpet cleaning for a long, long time. Because of that we know we are the most affordable carpet cleaning service, and yet we still continue to succeed. We don't have to charge a lot of money like other Utah carpet cleaning companies because we do such a great job that our customers call us over and over again. That means we've built long-term Utah carpet cleaning relationships. That's how we have been able to remain in business as a Utah carpet cleaning company for over 20 years. We have the experience to get the job done right the first time, every time, so we can pass the savings on to you.

With that mindset, we regularly offer promotions that make getting your carpets cleaned that much easier. 

Call us at (801) 821-2502 to hear about our latest deals!